iDEAL Semiconductor says its power conversion chips can help manage rising demand for electricity
Read the Original WSJ article here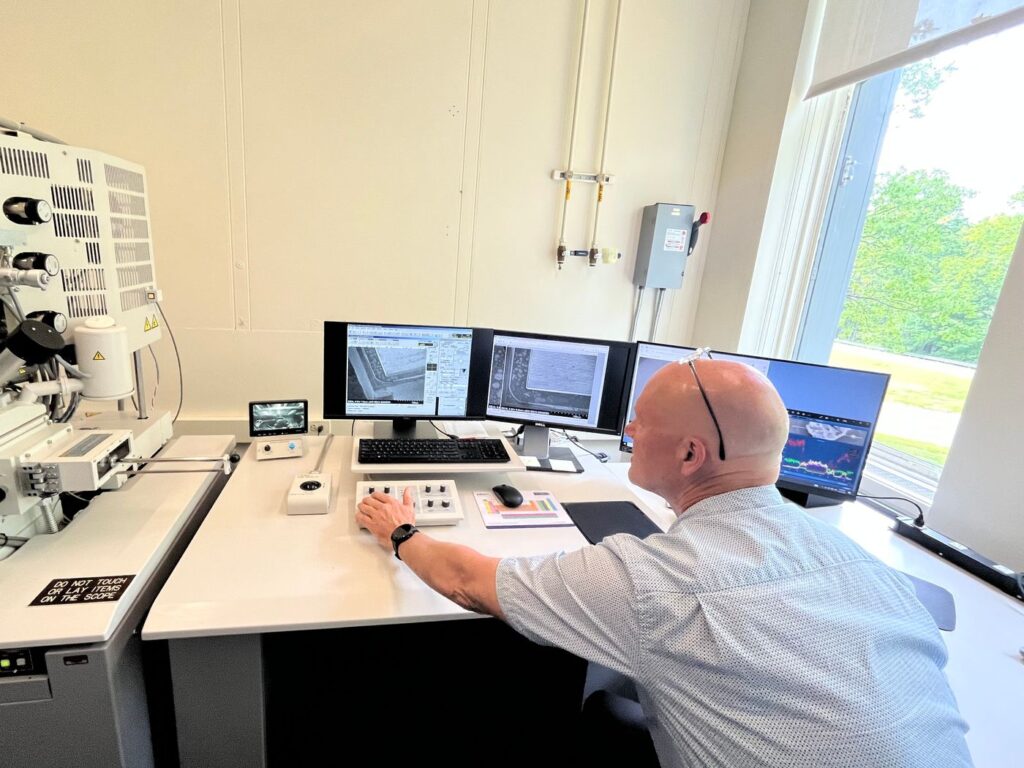 BETHLEHEM, Penn.—A semiconductor startup says it developed a new way to curb wasteful power conversion, a growing global problem as the demand for electricity rises in sectors such as transportation, cloud computing and AI.
iDEAL Semiconductor Devices has developed a new kind of higher efficiency power chip, a component used in virtually all electronics, from solar panels and household appliances to servers in data centers, electric vehicles and industrial equipment.
The problem is that power grids deliver electricity to a home or business at a standard voltage, such as 120 in the U.S. Devices operate at a wide range of voltages depending upon their use, such as 0.8 of a volt for an AI processor or more than 1,000 volts for an electric vehicle. Each of these devices require a chip that converts electrical power into a form it can use, and some power inevitably is wasted in the process.
iDEAL's chips use silicon, a material some scientists and engineers believe has neared the limits of its power efficiency. Other companies, such as ON Semiconductor, have created higher efficiency power chips using alternative materials. ON Semiconductor, which refers to itself as onsemi, reported sales of $8.33 billion in 2022, given soaring demand for electric vehicles.
"In 2014 the whole marketing drumbeat…was really starting to get loud, silicon's done, we need to move on to a new material set," said iDEAL co-founder and Chief Executive Mark Granahan, a Bell Labs veteran with decades of experience in semiconductors. "I am a contrarian by nature, and so I basically said 'hey, there's got to be a better way here'."
In 2014, Granahan retired from Texas Instruments, which had acquired a startup he co-founded, Ciclon Semiconductor Device. He spent 2015 and 2016 at the Penn State Materials Research Institute Nanofabrication Laboratory proving out his ideas for a new kind of power chip. 
The technology, which he calls SuperQ, borrowed some ideas from photovoltaic cells, key to the solar energy industry. Granahan believed that a semiconductor film process could be used in a new generation of silicon power chips, improving their performance metrics by as much as 500%. Coupling this technology with state-of-the-art digital logic chip fabrication equipment was key, according to iDEAL.
This allowed iDEAL to work at atomic scale, meaning scientists and engineers were able to manipulate individual atoms in a specific region of the device to achieve an electrical characteristic that improves the power semiconductor's operational efficiency, Granahan said.
iDEAL, founded in 2017, came out of stealth mode in May. iDEAL said its investors include the investing arm of Santa Clara, Calif.-based semiconductor equipment, services and software company Applied Materials, as well as a number of family offices. It has raised a total of $75 million. The company, mindful of the potential for disruption in Asia, has worked to develop a North American supply chain.
It is designing and testing its devices at headquarters in a startup incubator a few miles from the shuttered Bethlehem steel plant. The company 's chips primarily will be manufactured by Polar Semiconductor in Bloomington, Minn.
iDEAL said it is doing assembly and testing of its packaged components in Asia, and is looking to expand that capacity in North America.
In power conversion applications, the average efficiency typically hovers around 84%, according to Granahan. The conversion loss is manifested primarily as heat that necessitates cooling to maintain optimal operating conditions, he said.
"Ironically, these cooling techniques often demand additional energy consumption, further compounding the energy inefficiency," he said. "Finding innovative solutions to improve power conversion efficiency and minimize heat dissipation is crucial for achieving more sustainable and energy-efficient systems."
SuperQ technology can reduce waste in power conversion broadly speaking from 16% to 12.8%, a 20% improvement, Granahan said.
Alternatives to silicon can be three to four times more expensive, Granahan said. By employing the familiar and readily available material of silicon, iDEAL can provide more efficient chips at a price/performance metric that makes economic sense for devices that operate at less than 850 volts, which account for 95% of the power semiconductor market today, according to Granahan.
Improving the power efficiency of all electronics by around 20% would save enough electricity to eliminate 318 fossil fuel power plants, the company said.
Companies in power and analog semiconductors have been looking at materials like silicon carbide and gallium nitride for high frequency, high voltage, high temperature applications, said Gartner's Gaurav Gupta, vice president analyst in emerging technologies and trends.
There has been an assumption silicon had reached the limit, or was approaching the limit, of what it could exhibit in terms of thermal performance and electrical resistance. Companies were looking for alternative materials and silicon wasn't a focus the way it has been for iDEAL, he said.
"Assuming everything works, then I think in terms of applications, you have a much cheaper alternative. You can have more production, higher yields and lower costs, and it could completely change the entire landscape, but it's a big if — if it works," Gupta said.
Wolfspeed, a semiconductor company based in Research Triangle Park, N.C., produces wafers and power semiconductors using a material called silicon carbide. While more expensive than silicon, silicon carbide has tremendous system-level advantages, according to Wolfspeed. Systems built with silicon carbide are smaller, weigh less and are more efficient, creating cost benefits in a broad range of industrial, energy and automotive applications, Wolfspeed said. Wolfspeed reported $228.7 million in revenue for its third fiscal quarter,
Onsemi is developing more efficient silicon-based devices and technologies, while also introducing novel technologies, according to Pavel Freundlich, chief technology officer of the company's Power Solutions Group.
Onsemi expects its next silicon-based technologies to improve efficiency of these silicon chips by around 20%, according to Freundlich. But pushing their performance toward physical limits "has the drawback of higher device and process complexity, associated with higher product cost and lower production yield," he said.

Overall, the need for more efficient power conversion is overshadowed by the discussion of fossil fuels vs. alternatives, said Cuong Do, an investor and board member at iDEAL. "Right now, when we think about power, we think about the source. We never think about the demand side and the efficiency that goes along with that," said Do, chief executive of BioVie, which is developing therapies for Alzheimer's and other diseases. "I think the need for this kind of semiconductor will grow exponentially."